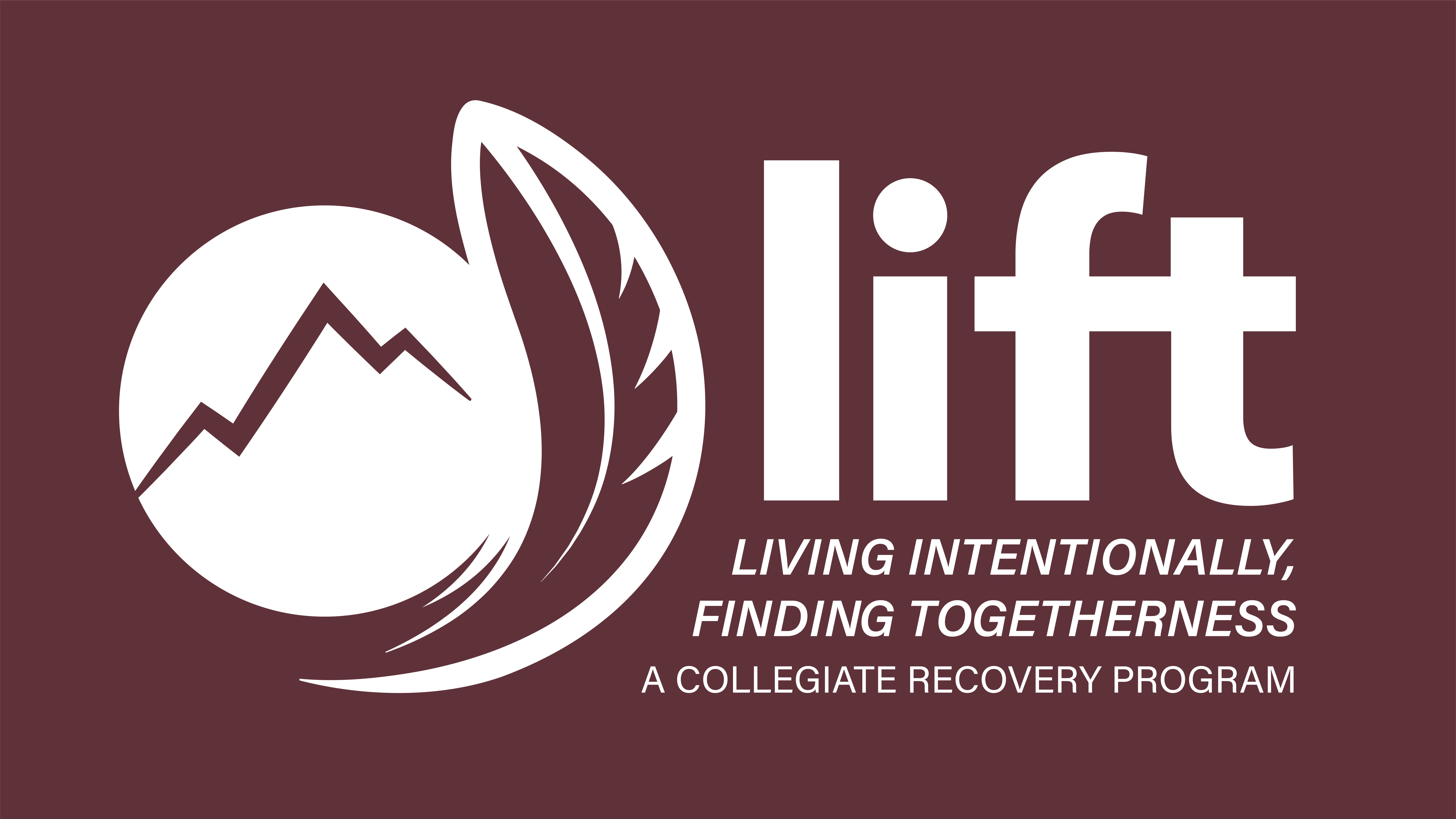 The mission of LIFT is to support students interested in recovery from addiction and substance misuse thrive during their college experience. LIFT views the process of recovery as "an individualized, intentional, dynamic, and relational process involving sustained efforts to improve wellness" (Recovery Science Research Collective, 2020). Students learn beneficial coping skills in an accountable recovery community where they can develop friendships with like-minded peers.
Pillars serve as the guiding ethical norm of our organization. LIFT is organized around the four pillars of the community, Scholarship, Resiliency, and Personal Accountability. 
Community is achieved through group meetings, activities, and service informed by the principals of recovery. 
Scholarship is achieved through professional and academic internships, research in addition and recovery sciences, and academic advising. 
Resiliency is gained by members through overcoming challenges and setbacks often associated with addiction and substance use. 
Personal accountability is taught through cultivating a culture of honesty and autonomy. 
---
Where is LIFT Located?
Our office is in the Thagard Building on the 4th floor. Hours are posted in the lobby. We are always looking for input from students to help us grow. Please feel free to reach out to us, we would love your support and ideas.
---
LIFT Recovery Interest Survey
We are looking for your feedback. We want information about what program components, social events, and academic supports we can provide you or those that you know interested in recovery.
Fill Out This Anonymous Survey
---
Contact Us
If you have any questions, please do not hesitate to reach out to us. We would be delighted to speak with you and discuss getting involved with our growing community.
---
Request for Presentations
If you would like to have someone facilitate a presentation at your location (residence hall, fraternity/sorority house, athletic team, class, RSO, etc.) please fill out the form located below. Keep in mind that most of our presentations are 45 minutes to an hour long. For planning purposes, all presentations must be requested 2 weeks in advance from the anticipated presentation date. After completing your request, a CHAW staff will contact you within 4 business days. To find out more about topics offered, visit https://chaw.fsu.edu/services/presentations.
---
---

Experience the awe-inspiring journey of Jane Dwyer Lee, a Teaching Professor at FSU's College of Social Work and an integral partner on the ROTA-RC project. Despite facing obstacles, Jane's spirit and dedication to her recovery shine through in this impactful documentary.  Produced by the Christine Ortoll Charity
---
Upcoming Events