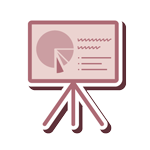 Request a Presentation
Take advantage of these FREE engaging and thought provoking conversations. Participants will be encouraged to discuss freely their thoughts on these various topics and, in turn, have the tools to make healthier choices.
If you would like to have someone facilitate a presentation at your location (residence hall, fraternity/sorority house, athletic team, class, RSO, etc.) then please fill out the form located below. We can also provide space for the health talk at the Health and Wellness Center. Keep in mind that most of our health talks are 45 minutes to an hour long and for planning purposes we request 2 weeks' notice but we can work with you to fit your needs. After completing this form, Health Promotion staff will contact you within 2 business days. If you are interested in other health topics that are not listed, please note this on the Presentation Request Form and we can tailor a health talk to your specific request.
Living Well at FSU
Between class, work, a social life and all of the other duties of life, how can a college student strive to be well at FSU? It's not as hard as you think! Find out in this health talk.
Alcohol, Tobacco and Other Drugs
Facts on Tap: For a long time, alcohol has been and will be a hot topic on college campuses. In this health talk, students will discuss how alcohol affects the body, signs of alcohol poisoning, protective strategies to use when drinking, and FSU's Medical Amnesty policy and bystander behavior.
Beyond Booze: Alcohol gets a lot of air time on campus, but what about other drugs? This presentation covers the basics of how various drugs work in the human body, short and long-term effects of lesser known drugs ranging from tobacco to cocaine to LSD and more, and how students can help to create a safer, drug-free community.
When it Comes to Cannabis: There can be a lot of misinformation out there about cannabis, and it's a subject that we often find in state and national news. This presentation is a wellness-focused overview of the facts, research and current laws surrounding cannabis, directly addressing myths about cannabis and misperceived social norms.
Other Alcohol, Tobacco, and Other Drug Topics: safe party hosting, illicit drug use, marijuana, prescription drug abuse and tobacco use.
Nutrition
Nutrition for Wellness: From fueling your brain to your feet, eating on campus and staying within your budget; we've got you covered in this health talk on nutrition for college students on the go.
Other Nutrition-related topics: battling pressures of a thin-obsessed society, body image concerns.
Intuitive Eating: Wondering what is the key to both confidence and well-being? It's listening to your body and dieting keeps you from living a life based on internal cues and forces you to follow external rules and regulations. Intuitive eating focuses on nurturing your body not depriving it, encourages you to honor your hunger, feel your fullness, explore food satisfaction and discover the weight your body is meant to be. This presentation teaches you the principals of intuitive eating and helps you develop a positive relationship with food, eating and your body.
Things You Should Know About Nutrition & Body Image: Wondering about it the freshman 15 is real? If carbs will make you fat? This presentation dispels some of the more common nutrition myths, gives a brief overview on intuitive and mindful eating and addresses FSU students' biggest concern-their bodies.
Food Psych: Food choices are based on so many factors. Learn how color, texture, food placement and even what you were fed before you were born affect how you decide what to eat.
Eating Disorders: Looking for information about eating disorders and how to help a friend? This presentation provides facts and figures about eating disorders, dispels myths, explains the best ways to talk about eating disorders, FSU resources and tips for prevention.
Sexual Health
Sex Ed: Leon County has the highest rates of Chlamydia and Gonorrhea in the state of Florida and most of our students have not had adequate sex education. This fun presentation covers safer sex techniques and products, consent, campus sexual health resources, and statistics on FSU students' sexual behavior.
Hookup Culture: This interactive presentation looks at national, generational, and FSU campus trends on dating, sex, and hookups. Are Millennials and Z's really living in a "hookup culture"? We also explore what research tells us about consent, pleasure, and safety during hookups.
How to Teach Sex Ed: In this engaging presentation, students learn effective and research-based techniques for teaching sexuality in the classroom, in the home, or through public health initiatives.
Hooray for the Vajajay: In this fun presentation we explore the vulva. We look at how the vulva is portrayed in culture, art, symbolism, architecture, and pornography. We also explore women's relationship with their vulva. Research shows that the majority of women have never looked at their vulva, feel uncomfortable touching their own vulva, and know very little about their clitoris. With the rise of porn, new vulva expectations have risen that favor unrealistic standards that do not reflect normal diversity, leading to more vulva insecurity. This presentation attempts to overcome that insecurity by focusing on vulva diversity, clitoral orgasm, vulva health, masturbation, and sex toys. 
The Lie of Virginity: Did you know that most college students have never had a sexual experience prior to coming to college? In this presentation we explore the myths about virginity and how they have been used to oppress and hurt people. We also discuss how to make sexual experiences pleasurable (even the first time), as well as other important topics such as consent, safer sex techniques, and resources for sexual health on campus. 
Sex, Gender, and Sexuality: Often students see college as an opportunity to explore their identity and "find themselves". In this presentation we explore the differences between sex, gender, and sexual identity. Students are given the tools and the opportunity to reflect on their experiences, explore their own identity, and find support here at FSU. 
"Does Size Matter?": How we feel about our bodies can have a big impact on our relationships and sexual experiences. This presentation explores the connection between body image and sexuality. Together we will break down myths surrounding size, shape, & sensuality, and learn how to feel better about our bodies. 
Power Based Personal Violence
Green Dot: This inspiring and interactive presentation focuses on what everyone can do in their daily lives to decrease power-based personal violence. This presentation can range from 40-90 minutes depending on the groups preference. 
Rewriting the Norms: A 60–minute presentation that delves into the culture that perpetuates power-based personal violence. This presentation will look at the history, media, and experience of survivors. Participants will dialogue on the issue and brainstorm ways that they can contribute to culture change.
You+Me+We: An interactive conversation that focuses on college dating culture, creating healthy relationships, establishing consent, and being there to support a friend. The presentation emphasizes the importance of communication and boundaries in all types of relationships. You are guaranteed to learn something new about yourself and others. 
Victim Advocate Program (Services and Survivor Support)
Victim Advocate Program (VAP): This presentation will provide participants with a basic understanding of the services offered by the VAP, including how referrals are received and who qualifies for our services. Power-based personal violence offenses will be discussed as well as the university conduct process and options for evidence collection and reporting to law enforcement.
Survivor Support: Provided by VAP staff, this presentation will discuss ways to help someone who has suffered trauma, especially a sexual assault. Options and resources will be discussed as well as practical things we can do to help a friend or family member and how we can take care of ourselves when helping others after a victimization.
Title IX (Policy and Process) 
37 Words: A guide to Title IX: This 45–60 minute presentation explains what Title IX is, defines sexual misconduct and discusses how to file a report and what happens after a report is made. The presentation can be tailored for audiences of students or faculty and staff.
Title IX Reporting: This 30 minute presentation educates faculty and staff about their reporting obligations under Title IX.
title-inside title-centered
2